In most circumstances, creating a company in the UK requires a director, shareholder and a registered office address. We have a complete knowledge of the process and offer an efficient and economical service for the incorporation of Private Companies, Public Companies and Limited Liability Partnerships.
Registered office
Every company must have a Registered Office to which legal documents can be assumed to have been received by the Company Directors. The address and the company's registration number must be present on all headed notepaper, invoices and official documents. The address cannot be a post office box but must be a physical address to which documents can be delivered by hand.
If you would like your registered office to be separate from your business or home address, we offer a registered office service for a nominal annual fee. It is important to note that if we provide a registered office service, our address must not be used for general correspondence or in advertising.
Nominee Directors
If you wish to preserve your anonymity and not disclose your personal details, we offer a nominee director and shareholder service. This will preserve your privacy and prevent anyone contacting Companies House from discovering your identity and personal address.
To enable you to run your company and open bank accounts etc. we supply you with a Power of Attorney and an undated letter of resignation. In return we require a letter from you indemnifying the nominee director from all liabilities.
Nominee Shareholders
Details of at least one shareholder must be available on public record. But, if you wish to keep your business private and not be identified as a shareholder, we can provide you with a nominee shareholder who holds the shares on trust. The appointed nominee shareholder signs a declaration confirming that the shares are being held on your behalf and will transfer them to another party on request.
Please contact us for further information regarding nominees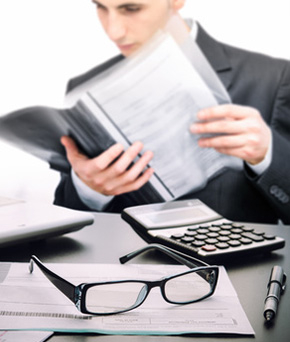 Full company secretarial services
The Fiduciary offers a secretarial service, which is of especial use to both onshore and offshore companies.
We can
complete all the official paperwork to ensure that your company complies with its statutory obligations;
fulfil the role of company secretary, attend various AGMs/EGMs to preserve your anonymity, and sign statutory documents;
prepare board minutes, issue share certificates, and create and maintain your statutory register; and
undertake traditional secretarial services, and act as your front office in terms of post, email, phone and fax.
Look after your complete admin and secretarial functions
Take over the full outsourcing of any administration processes