The Fiduciary can assist with all your banking requirements. These include:
Bank introduction
We have excellent contacts with leading banks and can introduce you to a bank that most suits your needs.
Bank account opening
Setting up a company or private account takes a relatively short amount of time but you will need to produce a number of legal documents to comply with money laundering and terrorism legislation. It is a process that we can handle for you.
Accounts management
To maintain the advantage of setting up an offshore company, we can manage your bank accounts without it affecting your tax status. We can check and monitor your account and keep you fully informed of all movements and transactions.
Nominee signatory
If you wish to maintain your anonymity, under certain circumstance, we can provide a Nominee Signatory for a bank account. The nominee will act on your instructions, with the interests of both the nominee and the client protected.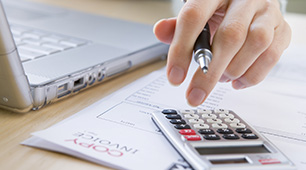 Deposits and bank transfers
Operating under your instructions we can authorise the transfer of funds from your account and contact third parties regarding deposits to your account. One simple phone call, email or fax to us and you can be sure that your instructions are carried through in full. Evidence of receipt is, of course, supplied at all times.